The Jefferson College of Pharmacy continues to build upon its legacy by offering the first Masters of Population Health Pharmacy degree in collaboration with the Jefferson College of Population Health. This 100 percent online Master of Science or Graduate Certificate program is specifically designed for working pharmacists to develop expertise in designing, implementing, and assessing programs to optimize health outcomes and resource utilization across all pharmacy practice settings.
What is Population Health Pharmacy?
- Assessing the impact of the determinants of health (socioeconomic, biologic, behavioral and environmental factors) on those receiving medications

- Designing and optimizing strategies to improve health outcomes associated with medication use
The MS in Population Health Pharmacy will allow the pharmacist to:

- Associate the factors that impact health status with medication use and outcomes

- Integrate pharmacy informatics, biostatistical and pharmacoepidemiologic principles to analyze real-life medication use scenarios
- Apply evidence-based medicine to specific populations
- Influence population health care within health systems or community pharmacy settings
- Promote cost savings within health systems, managed care markets or insurance companies
- Push boundaries and further expand the role of the pharmacy profession
The Graduate Certificate in Population Health Pharmacy requires completion of 15 credits, all of which can be applied to the MS in Population Health Pharmacy. The MS in Population Health Pharmacy requires completion of 33 credits and includes a capstone presentation following completion of all coursework. Students can begin the program in the fall or spring semesters, and financial aid is available. A pharmacy degree is required for admission.
We look forward to hearing from you!

Rebecca S. Finley, PharmD, MS, FASHP
Dean
Jefferson College of Pharmacy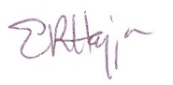 Emily R. Hajjar, PharmD, MS, BCPS, BCACP, BCGP
Program Director, Population Health Pharmacy
Jefferson College of Pharmacy
For more information, visit our website or contact Emily Hajjar, PharmD, Program Director at 215-503-8522.
---