Booth #9103
Panasonic Healthcare Corporation of North America

PRO Series -86C Ultra-Low Temperature Freezer

Reliable Technology

The PRO Series is time-tested technology that has provided safe long-term storage in high-valued samples. Scientists rely on Panasonic's proven engineering and design to protect their research

Uniform Temperatures

Superior insulation and sealing allows the PRO Series to maintain similar temperatures throughout the freezer, protecting your samples' integrity.

Intuitive Usage

The PRO Series has simple and easy controls to configure temperature, alarms, monitoring, and diagnostic functions allowing your lab to get set-up quickly and efficiently.
Pharmacy freezer, freezer, prescription freezer, drug freezer, refrigerator, pharmacy refrigerator, drug refrigerator
Booth #9097
SANYO's +4°C MPR Series offers a complete and integrated solution for the increased requirements of strict and exact storage temperatures for pharmaceuticals, medicines, vaccines and other temperature sensitive biologicals. The slim front-to-back design and optional sliding shelves allows for an ergonomic easy-reach retrieval of your product.

Many advantages of our pharmaceutical refrigerators include:

Storage
Uniform storage is unaffected by ambient temperature. An electronic sensor accurately monitors chamber temperature and feeds the information to the microprocessor for precise control at the preset temperature.

Superior Uniformity
Plenums Direct Airflow - SANYO's plenum design features uniform cold air flow distribution throughout the chamber to ensure temperature uniformity—essential for validated storage requirements.

Compressor
Remarkable cooling efficiency - A highly efficient hermetic compressor, specially designed and developed by SANYO, is utilized to provide powerful and rapid cooling to maintain proper temperature level and superior uniformity.

Defrost System
SANYO's Cycle Defrost System - Defrosting is performed automatically during compressor "off" cycles by sensing frost levels. This way defrosting is performed only when required, further protecting the contents against unnecessary temperature rise.

Design
Ergonomic Design - The ergonomic design of the MPR series refrigerators provides a clear view of stored items through the large framed windows. The slim profile allows for easy reach retrieval of your products.

Safety
Cabinet Construction - View window door design with protective film to prevent shattered glass from scattering on to the floor. Key locked doors.

Environmentally Friendly
SANYO is CFC-Free - SANYO refrigerators feature commercially available CFC-free, HFC refrigerants and CFC-free insulation.
pharmaceutical refrigerators, tcgrx, sanyo, MPR-514, MPR-1014, +4°C MPR Series, medicines, vaccines, temperature sensitive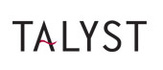 Booth #9098
Talyst

Engineering the Safer Pharmacy

Talyst offers a wide-range of secure storage for your valuable refrigerated medications. We offer AutoCool® and refrigerated AutoCarousel® HD; all refrigeration products by Talyst integrate easily with AutoPharm Enterprise, our inventory control software. They are flexible, scalable, and can be installed in remote locations. Talyst provides medication management across your entire health system. Our products improve inventory control, workflow efficiency and patient safety. Talyst is an award-winning company with more than 700 hospitals and integrated healthcare customers.
talyst auto cool refrigeration pick to light remote temperature auto carousel autopack
Booth #9100
Nor-Lake Scientific

Nor-Lake® Scientific has provided quality refrigeration equipment to the Scientific and Laboratory Market since 1947 and is committed to meeting customer needs for high quality and reliable refrigeration storage. The Nor-Lake Scientific advantage includes a comprehensive array of products and services, product variety, sizes, features and selection, value add options and accessories and competitive prices. Many models are available from stock inventory for immediate delivery.

The Nor-Lake® Scientific product portfolio includes Select™ & Premier Ultra Low Freezers, Laboratory & Pharmacy Refrigerators and Freezers, Pass-thru Refrigerators, Enzyme Freezers, Flammable Storage Refrigerators and Freezers, General Purpose Laboratory Refrigerators and Freezers, Combination Refrigerators and Freezers, Under counter Refrigerators and Freezers, Chromatography Refrigerators, Plasma Freezers, Blood Bank Refrigerators, Temperature and Humidity Controlled Stability Chambers, BOD, CO2 and Large Chamber Incubators, Warming Cabinets, Lighted Chambers and Environmental Walk-in Rooms.

The New Nor-Lake® Scientific Select™ Laboratory Refrigerators are designed to meet the global demands for heavy-duty long term cold storage for a wide range of demanding laboratory, scientific, pharmacy and life science applications. Product selection includes full-size reach-in +4C solid and Glass Door Pass-thru Refrigerators. Pass-thru models are available in two, four and six door configurations with solid or glass door combinations. Chamber capacities include internal volumes of 24ft3, 33ft3, 53ft2 and 80ft3.

The Select™ Series, competitively featured refrigerators and freezers, are engineered to meet the demanding and increasing requirements for safe, secure and long-term storage of high value biologicals, medicines, vaccines, reagents, media, cells, enzymes, tissue, pharmaceuticals, chemicals, blood and plasma and laboratory test samples.

The preservation of samples in a uniform refrigerated temperature controlled environment is critical to the pharmacy, medical, laboratory and research communities. Researchers in the areas of life science, drug discovery, disease prevention, hospitals, pharmacies, medical and clinical laboratories, university, government and industry are dependent on the temperature stability, reliable, safe and secure storage of their life's work.

Nor-Lake Scientific Select™ Refrigerator models help meet the researchers' critical storage needs with advanced digital LCD 4x20 character display, microprocessor control system with key pad. Includes audible and visual high/low alarms, 2 product sensors with glycerin bottles, 2 to 10 volt DC output, remote alarm contacts, door ajar alarm, password protection of set points and factory settings, real time clock, operation diagnostic monitoring of defrost, compressor and fan, low and high alarm test, event logging and sensor failure alarm.

Cabinet construction features include attractive white painted exterior front, sides and back with exterior top and bottom are galvanized steel. The interior is painted white. Three epoxy-coated adjustable wire shelves are supplied per door section. Standard features include interior lights (switch activated), easy roll low profile casters, magnetic door gaskets, key door locks, 1"diameter lead sensor port, and power cords & plugs.

Cabinets are formed-in-place with high-density CFC free polyurethane foam insulation. Doors have heavy-duty pivot hinges and pull handles. Select™ Refrigerators and Freezers feature advanced top-mounted refrigeration, CFC refrigerants, air-cooled condensing unit and automatic condensate evaporation. The combined features of the Select™ control, refrigeration system and cabinet construction produce a precise, uniform controlled temperature environment and energy efficient operation for long lasting reliable and durable performance.

Available options (depending on model) include: extra shelves, stainless steel drawers, sliding basket drawers, temperature chart recorder and chart paper, stainless steel interior and/or exterior, reverse hinge doors, 4-20ma temperature output, RS485, seismic mounting, Secure Guard lock system, internal electrical outlet, and access port 2" sleeve with cover.

The Nor-Lake Scientific Select™ Series product warranty is 24 month parts and labor, 5 year compressor (US and Canada), 18 months parts (International).
Nor-Lake scientific, environmental storage equipment, pharmacy refrigerators, freezers, walk in rooms, -86C select Ultra Low, stability chamber
Booth #9101
Health Care Logistics

Easily Manage Critical Drug Storage with Refrigerators, Lockable Accessories

Health Care Logistics offers a variety of refrigerators, freezers and accessories to meet your temperature-sensitive medication storage needs. From compact countertop units to full-size appliances, we make it easy to manage any critical drug storage situation. Multiple locking options are available so you can choose the level of security and accessibility to match your facility's needs.

Refrigerator Locking Boxes keep supplies secure, prevent drug diversion and enable users to control access to temperature sensitive medications while keeping them stored at a regulated temperature. Use labels, magnets and tags to add warning messages and instructions to refrigerator boxes to prevent medication picking errors and provide the highest level of patient care.

For added protection of your expensive temperature-sensitive drug products, we recommend Lockable Thermostat Covers! These clear, acrylic, tamper-proof accessories help control refrigerator thermostat settings so only authorized personnel have access. Available for several refrigerator styles, they protect patient safety and prevent the need to replace ruined meds by keeping critical drug products at a consistent, safe temperature.

Booth #9102
Follett

Founded in 1948, Follett Corporation is a leading manufacturer of innovative equipment for the healthcare market, including medical-grade refrigerators and freezers, ice and water dispensing equipment, ice machines, and ice storage and transport equipment. Our continuing goal to reach 100% customer satisfaction has resulted in equipment that provides outstanding innovation and design excellence to meet the specific needs of each facility. Our entire company is dedicated to providing the most customer-oriented service in the industry.

Follett medical-grade refrigerators and freezers deliver exceptional reliability and consistent temperatures for critical product storage. A full line of stainless steel countertop, undercounter and upright refrigerators and freezers provide healthcare's most consistent temperature performance and a full set of user-valued alarming, monitoring and storage features. Compatible with all medication dispensing and temperature monitoring systems, all Follett refrigerators and freezers come with options and accessories for customization to meet a facility's needs.

Countertop Medical Grade Refrigerators

High-performance, forced-air countertop refrigerators offer superior temperature performance in space-saving configurations. 1 and 2 cubic foot refrigerators fit on standard 24" deep counters. External digital temperature display in user-selectable F or C offers integral high/low alarming and display sleep mode.

Undercounter Refrigerators and Freezers

Powerful undercounter refrigerators and freezers are designed for use below standard and lower ADA-compatible counters, delivering the outstanding reliability and user-valued features that set us apart from the competition. Heavy-duty forced air cooling with auto defrost deliver consistent temperatures and quick recovery to maintain your valuable medications at the right temperature. Full stainless steel construction and heavy-duty components ensure long-term reliability.

Upright Refrigerators and Freezers

High-performance upright refrigerators and freezers designed specifically for healthcare. From back plenum air ducts that ensure consistent, cabinet-wide cooling, to a feature rich, intuitive alarming and display interface, Follett upright refrigerators and freezers take the worry out of critical product storage, allowing your staff to focus on the job at hand.

Digital Data Logger

The digital data logger complies with all CDC vaccine storage guidelines. Vaccines require storage within a defined temperature range in order to maintain their potency. The data logger with detachable probe records and stores temperature information at user-programmable intervals for continuous monitoring. It features a touchscreen display and includes dry contacts for remote alarming. The data logger can be installed on any Follett refrigerator or freezer.

Booth #14732
Intelliguard® Inventory Management System

MEPS Real-Time, Inc.


The Intelliguard® Inventory Management System offers RFID-enabled Controlled Temperature Cabinets to provide real-time utilization and inventory management of high-value, critical dose pharmaceutical stock. The Intelliguard® Inventory Management System offers settings for Cold (2° - 8°C) or Controlled Room Temperature (20° - 25°C) storage and is available in multiple sizes—from small under-counter to large-capacity models.

Using the latest RFID technology, the Intelliguard® Inventory Management System provides automated visibility to dispensing and loading activity, with no item-level scanning or manually counting. Pharmacy management can immediately identify shortages to avoid stock-outs that can put patients at risk, and the system allows staff to quickly find and remove expired or recalled medication. With the Intelliguard® Inventory Management system, you can confidently right-size inventory to reduce quantities and pre-paid inventory costs. Actionable management alerts and reports keep you connected:

| | |
| --- | --- |
| | Dispensing and loading activity |
| Expiration dates and lot numbers | Re-order needs |
| | Recalls |

Verified Inventory Program-Consignment (VIPc)™, offered exclusively by FFF Enterprises

VIPc™ is a product consignment program that utilizes RFID technology to continuously monitor critical-care products, freeing providers to focus on patient care. Chief among VIPc's advantages is that it eliminates product carrying costs, while making sure products are available when they are needed. Facilities will be equipped with cabinet(s) for storage of the consignment products. Cabinets are available in three sizes and can be used as either cold or controlled room-temperature units.

With VIPc's RFID technology, product inventory levels, temperature and expiration dates are monitored continuously. Products are automatically replenished and facilities are only charged for product that is used. Furthermore, VIPc preemptively pulls and replaces product well before its beyond-use date, so there is no liability for expired product.
MEPS real time on supply chain. Medication Error Prevention Systems and RIFD Solutions with critical-dose medication dispensing and State-of-the-Art RFID Technology patient safety in medication dispensing with PC-based and HL7 Compliant Software. RFID Automated Dispensing Cabinet (ADC) with Patient Bedside Reader. intelliguard RFID Solutions for Critical Inventory