Booth #5303
Metro's MedDispense Series

Metro's MedDispense Series provides decentralized automated medication dispensing systems for health care facilities nationwide. Our systems are known for their low cost and high-capacity yet compact design.

The dispensing automation that most facilities desire is simply out of their price range. The MedDispense Series delivers an affordable, robust system that even the smaller hospital can afford. Our systems use the latest interface technology, ensuring revenue capture as well as JCAHO compliance at a surprising low cost.

Compared to other vendors, our systems are undoubtedly the most affordable on the market today as well as the simplest to use.

allow nursing access to medications with pharmacy control via centralized server
reduce medication errors
eliminate missing doses
eliminate manual charge functions with interface functionality
ensure accurate dispensing with profile interface
enable freestanding functionality when network connectivity not feasible

Our software is the most intuitive dispensing system software available on the market today. Our systems were developed by healthcare professionals committed to keeping training simple while delivering extensive functionality. Nurses can typically be trained on our systems in less than 5 minutes.

Full interface functionality is also available through the HL7 standard, including ADT, billing, profile, inventory, and formulary.

Because implementation issues that are involved with HL7 interface projects usually require custom development and extensive site analysis, MedDispense employs a team of analysts to serve as HL7 interface implementation specialists. These specialists will work with the medical facility and third party vendor developers on HL7 interface projects from the initial design phase until the interface is installed and in production.
MEDDISPENSE Med Distribution Station Companies Providers Decentralized Medication Distribution Cabinets Lockers Nursing Stations narcotic drawers locking med stations automated medication storage lock-boxes management nursing unit safety medication errors accountability reports keyless tracking system safe vault controls bar code auxiliary software support adt billing patient profile RN workstation med dispense MedDispense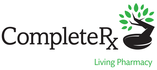 Booth #14727
CompleteRx

CompleteRx provides a consulting team of trained and experienced Pharmacy professionals to hospitals nationwide ensuring the successful, efficient integration of Automation into various clinical settings. We proficiently integrate Automation Dispensing Cabinets such as: Omnicell, Pyxis and AcuDose. In addition to Carousels: Omnicell, McKesson and PHACTS; Packagers: Talyst, Euclid and MediDose; and Robots: McKesson and Swisslog to name a few.

CompleteRx services large systems, independent and critical access hospitals nationwide. As part of our Automation services for new integrations we provide interface testing, optimization, design, build and configuration. We also provide reengineering and optimization of existing automation in order to achieve maximum efficiency. CompleteRx assures that our Automation solutions are delivered expertly and on time by our permanent team of trained and experienced Pharmacy professionals.

CompleteRx a premier provider of Pharmacy project solutions will ensure your project is completed expertly, efficiently and on time. Contact our sales team to discuss our Automation Dispensing Cabinet solutions for your Pharmacy.
CPR, Complete Pharmacy Resources, Automation installation, configuration and optimization, CPOE implementation, eMAR integration, BMV, Bedside Barcoding, Pharmacy system upgrades, Carousel builds, rebalancing, Charge Master review, cleanup and optimization, 340B optimization, Regulatory assessment and compliance, Pharmacy workflow optimization CompleteRx
Booth #10761
MEPS Real-Time

RFID Solutions for Critical Inventory

Medication Error Prevention Systems

Introducing the cutting-edge solution for hospitals to manage high-value, critical-dose medication dispensing and delivery to patients.

Expiration Date Control
Lot Number Control
NDC Control
ePedigree Capability
Counterfeit/Diversion Prevention
Medication Error Prevention

Features & Benefits of the Intelliguard System:

State-of-the-Art RFID Technology: Maximizes patient safety in medication dispensing and delivery, and provides real-time visibility to product inventory while eliminating item-level scanning and counting.
Multiple-location Systems and Management: Track products and medication from the pharmacy, to the nursing unit, and finally to the patient bedside.
PC-based and HL7 Compliant Software: Seamlessly integrates with existing medication dispensing, supply management systems, and hospital IT infrastructure.
ePedigree Compliant: RFID technology assures serialization capability to meet unit-level electronic tracking and tracing requirement.
Supply Chain Support: RFID technology is the ultimate solution for anti-counterfeiting, anti-diversion, and brand management.
EPC Gen2 Passive UHF Tags and Labels: A low-cost technology with global standards.

The Intelliguard System:

Pharmacy Reader: Touch screen interface; small, table-top design eliminates item-level scanning or counting by reading RFID tags of tote or container.
Automated Dispensing Cabinet (ADC): Touch screen interface; 4-8 single and double drawer configurations with ambient and refrigerated options.
Patient Bedside Reader: Touch screen interface; medication tray and handheld reader for patient ID bands (barcode or RFID).
Administrator Tools: Access to user-friendly and real-time management reports.
MEPS real time on supply chain. Medication Error Prevention Systems and RIFD Solutions with critical-dose medication dispensing and State-of-the-Art RFID Technology patient safety in medication dispensing with PC-based and HL7 Compliant Software. RFID Automated Dispensing Cabinet (ADC) with Patient Bedside Reader. intelliguard RFID Solutions for Critical Inventory

Booth #5305
Omnicell

Medication Dispensing Cabinets

Modular by design, Omnicell medication dispensing cabinets are available in a wide variety of hardware and software configurations to suit the varied needs of all areas of patient care. An integrated biometric, positive-ID system, touch-screen software, magnetic card readers, and guiding light technology help caregivers access medications quickly and easily.

Patient medication profiling, bar code scanning to confirm the identity of medication for restock and selected issues and returns, and complete inventory management tools help ensure patient safety and improve the efficiency of pharmacy staff.

Omnicell Medication Cabinet Line

OmniRx Color Touch
The OmniRx Color Touch provides a robust, high capacity yet compact solution for medication delivery and control. Powered by Omnicell Color Touch software, the OmniRx Color Touch provides a large, color screen and easy-to-use touch-screen technology which enables nurses to access medications easily and efficiently.

The system can be Web-enabled, providing access to a drug information database and other clinical tools to aid in decision-making and help improve accuracy in medication delivery.

Containing 13 drawer locations (expandable with auxiliary units), which can be configured to hold any combination of drawers—from our high-security FlexBin™ Single-Dose Drawer to the Lighted Matrix Drawer—the OmniRx Color Touch satisfies the needs of all patient care areas.

Anesthesia Workstation
The Anesthesia Workstation from Omnicell provides the operating room with a complete system for the management of anesthesia supplies and medications, while conforming to and complementing the workflow of the clinician at the point of care.

Powered by Omnicell Color Touch software, the Anesthesia Workstation provides a large, color screen and easy-to-use touch-screen technology, which enables nurses and anesthesiologists to access supplies and medications easily and efficiently.

Combination Systems
Integrating the benefits of Omnicell supply and pharmacy systems, Omnicell combination systems enable healthcare facilities to manage supplies and medications in one versatile cabinet or group of cabinets.

The unique architecture of the combination systems enables each department to manage its supplies and medications independently while tracking transaction data, inventory levels, expenses, and patient treatment costs through a single database.

OmniRx TT
Ideal for operating rooms, cath labs, nursing homes, assisted living centers, and other areas short on space, the OmniRx TT provides automated dispensing of medications in a secure and controlled manner within a modular, space-efficient design. The system is easy to use, has ample capacity, and offers a full spectrum of security options.
omnicare, Medication Dispensing Cabinets, An integrated biometric, positive-ID system, touch-screen software, magnetic card readers, and guiding light technology, medication profiling, bar code scanning, Omnicell Medication Cabinet Line, OmniRx Color Touch, Anesthesia Workstation, Combination Systems, OmniRx TT

Booth #5304
AmerisourceBergen

The new MedSelect® Flex™ from AmerisourceBergen is designed to help busy clinicians achieve higher performance, greater reliability, and enhanced patient outcomes. Enabling the delivery of high-quality patient care, MedSelect Flex enhancements were designed to help you meet demanding medication administration needs. The system provides a True Unit Dose Module (UDM) for controlled substances, eliminating count-remaining after each dispense or shift and preserving valuable time for patient care. Single-item access drawers help to increase patient safety and reduce errors. With nearly double the capacity, MedSelect Flex accommodates additional SKUs and higher quantities, and the cabinets are customizable, modular and secure – ideal for pharmacy, nursing and other decentralized locations including the ER, OR and critical care. The system is also linked to a centralized database network that tracks up to 5 years cabinet inventory, usage by patient, by provider, and by other critical data so you can evaluate usage trends. And a new audit feature allows you to reconcile inventory and easily retrieve and report information which is especially important for tracking diversion. With the ability to integrate all cabinets, software and report writing systems, MedSelect Flex enables hospitals and healthcare providers to manage medications and supplies more cost-effectively and improve security and efficiency.

---


For more information about the products and services provided by AmerisourceBergen, please visit the company website provided below.
AmerisourceBergen MedSelect Decentralized med Cabinets Nurses automatic drug dispensers in nursing stations locking narcotic lock computerized system bedside medication storage units